This is a sponsored post written by me on behalf of Gulf County, Florida for IZEA. All opinions are 100% mine.
In general, our family tends to be very outdoorsy and adventurous when it comes to our vacations. We have kayaked in the Carolinas, gone looking for fossils in Maryland, and hiked more trails than I can even count. Encountering wild ponies on the beach was probably one of the most memorable moments I have had on a vacation! Taking kids out into nature and spending time away from our busy and over connected lives is very important to us. I want my kids to grow up with a great appreciation of the outdoors and in order to do that they need to get out and see it every once in a while!
Growing up in Connecticut, I lived only 20 minutes from the beach and would go with friends and family whenever I got the chance. I learned very early on that going to the beach in the middle of a Saturday afternoon in July was really not that enjoyable. The heat was unbearable, the crowds covered almost all of the available sand and the traffic was a nightmare to drive in. Heading to the beach in the fall, however, was an amazingly pleasant experience. Fewer crowds, plenty of beach territory to claim for myself and a much more relaxing and enjoyable day! Even now as an adult when I plan a beach getaway for the family it is never in the summer. I much prefer to have the ocean all to myself rather than share it with a million other vacationers!
Florida Beach Destinations
If you are considering a family vacation this fall you should really consider heading to the beach. Gulf County is located in Northwest Florida and has 43 miles of natural shoreline. The area has no highrises or crowded highways to deal with. Instead they have only white sand beaches and spectacular sunsets. There are bayous to explore where you will find a wide variety of wildlife. There are also bike trails, kayaks, paddleboards and snorkeling. This is an area that is loaded with natural beauty and for you foodies you will find the historic Indian Pass Raw Bar and some very delicious Tupelo Honey. Since Tupelo honey is a local variety for me here in Georgia we try to buy it whenever we can! With only two stoplights and spotty Wi-Fi, Gulf County beaches truly let you unplug and connect with the most important thing – your family. Want to see more about the area? Check out their Pinterest board with loads of local and loyalist recommendations!
Making memories with your family is incredibly important. The best way to really reconnect with your kids and your spouse is to get away from the things that distract you on a daily basis. Leave the cell phones off, put away the iPads, and head out into nature with your family. The memories that they make with you on these vacations will last a lifetime. And maybe they will look back on those times with such fondness that they start taking their own kids to the beach in the fall! If you want the inside scoop on where to visit when you head to Gulf County you should check out their Facebook page! They have a great following of locals and loyal tourists that can help you make the most of your vacation!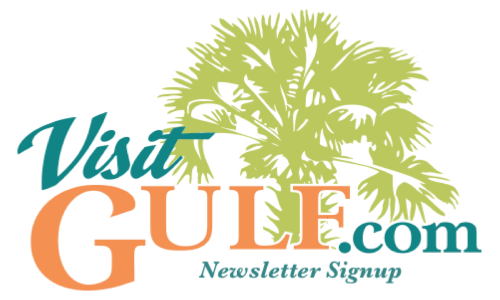 Come visit GCFL and snorkel with starfish in St. Joseph Bay. Camp right on the beach and gaze at the stars. Fish off a pier or with a charter captain at the tip of the Cape. Or kayak on the Dead Lakes and see pre-historic looking animals and trees.
What kind of adventure do YOU want to have?
Diane is a professional blogger and nationally certified pharmacy technician at Good Pill Pharmacy.  She earned her BS in Microbiology at the University of New Hampshire and has worked in cancer research, academics, and biotechnology. Concern over the growing incidence of human disease and the birth of her children led her to begin living a more natural life. She quickly realized that the information she was learning along the way could be beneficial to many others and started blogging and freelance writing to share this knowledge with others. Learn more about her HERE.